---
AMK9 maintains the highest standard of K9 services. And our commitment to providing exceptional quality extends beyond our services to our working dogs, training, staff, and facilities.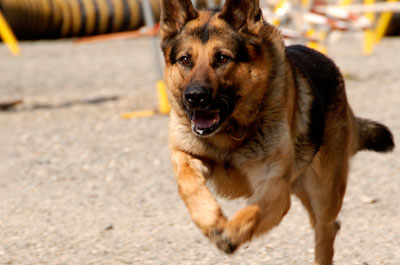 Our Dogs
Our K-9s are purpose-bred and hand-selected before being brought to AMK9 in Florida or Alabama for training. During selection, evaluation of each working dog's drive is a critical part of our process. We select dogs with high energy and an extreme hunt drive; a dog that is independent and not easily distracted, one who is focused yet brings a sense of urgency to the hunt. When training our dogs for drug or bomb detection, we only use real odors. Once the initial search patterns are mastered, additional substances are introduced. Throughout the training, the dogs are introduced to various building scenarios and a variety of vehicles. Ultimately, each K-9 we sell will leave with well-developed search patterns to prepare them for workability in the field.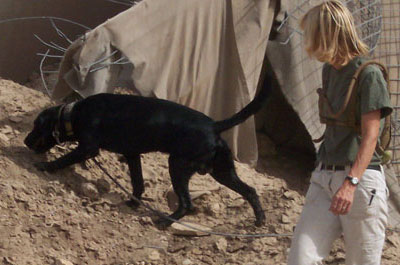 Our Services
AMK9 not only sells K9s and trains handlers and instructors; we also offer a variety of K9 Team services to fit the security needs of your specific venue or existing security program. We realize that each location, event, and security program is different. Our expert leadership can advise and tailor working dog services to fit the needs of your specific organization. 
AMK9 is currently offering K-9 Team services overseas and at home, with clients that range from major cruise lines, to sports teams, to the brave men and women protecting our freedoms in the Middle East.
See our full list of K9 Detection Team services, and find out how AMK9 can work for you!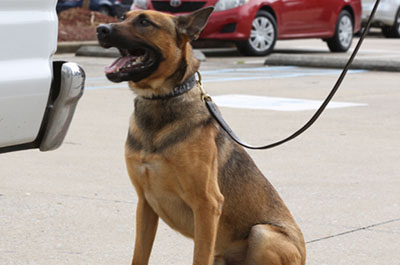 Our Guarantee
We give a 1-year Work Ability Guarantee plus a 1-year Health Guarantee on each dog.
Our experience shows that any unsolvable problems with the K9 are discovered well before a year is over.

We want to identify and correct any problems as soon as possible. If there is a genuine problem with the dog, rest assured we work with each client through training and/or replacement.

We fully recognize the importance of a productive K9 unit to your department and the investment you have made. Please remember it is important to us that your K9 team is successful.

We feel strongly that our reputation is on the line with each and every dog we train. You can count on our support both before and after the sale of the dog.