Canine Security Evolved™
---
Hire a K9 Team
AMK9 contract K9 teams provide effective deterrence for threatening or unlawful activities and substances at large-scale venues. Hiring K9 teams for high-profile and heavy pedestrian-flow events, schools, prisons, shopping malls and more is the most comprehensive K9 security option available. 
Explosives K9 Detection Teams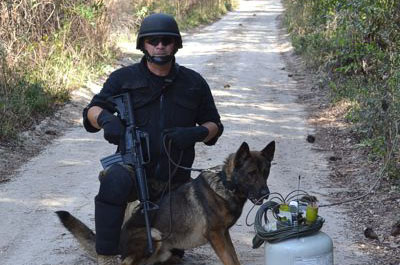 AMK9 Explosive Detector Dog (EDD) teams provide a strong visible and psychological deterrent against criminal and terrorist threats. EDD teams are the most effective countermeasure available for explosives detection. The EDD teams, each comprised of a dog and handler, conduct searches for a variety of explosive materials near building exteriors, secluded areas, security checkpoints, vehicles, packages, and pedestrians in and around assigned facilities. Explosive Detector Dogs are also known as bomb dogs or bomb sniffing dogs.
      Strategic and Preventive Tactics
EDD teams play a critical role in AMK9's comprehensive preventive security measures by supporting strategic explosive detection activities. They also provide immediate and specialized response to bomb threats and unattended packages or other such dangerous items. Most often, these detection activities allow the EDD teams to detect or quickly rule out the presence of dangerous materials and allow the client to continue operating with minimal or no interruption.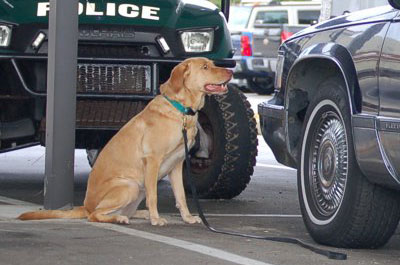 AMK9 is the industry leader in providing drug detection dog teams, also known as drug dogs or drug sniffing dogs.  

AMK9 is licensed by the Drug Enforcement Agency (DEA) to maintain actual narcotics for use in conducting realistic on-site training. This authorization facilitates our continuous ability to conduct proficiency and reinforcement training under actual operational conditions at any client duty location, any time of the day. This ability affords our clients the utmost level of K9 team proficiency.

AMK9 drug dog teams are able to find even trace amounts of completely hidden narcotics or narcotic residue. Illicit drugs used during the AMK9 training process include:

Heroine

Cocaine

Marijuana

Methamphetamines, and chemical derivatives.

Drug detection K9 teams are typically used by law enforcement officials to search buildings, vehicles, cargo, luggage, and/or any location suspected of containing illegal substances.
Special Purpose K9 Detection Teams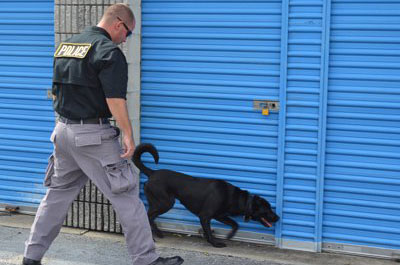 A Special Purpose Dog Team is a working dog and handler that have been trained to detect specific items beyond explosives or narcotics. Other categories commonly trained for are:

Cell Phones

Currency

Weapons

Illicit Contraband

Cargo

Bed Bugs

Mold
Contraband K9 Detection Teams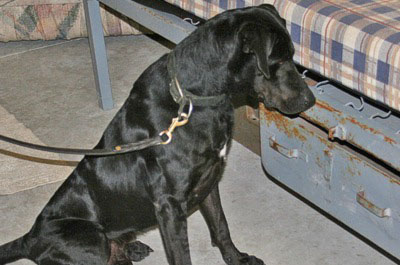 AMK9 offers the most comprehensive correctional facility contraband detection capability in the industry. Through intense training, our K9 security teams are able to add an additional level of support for all of our clients' correctional facility needs.

Contraband detection dogs are able to detect and alert the handler to the presence of illegal substances or objects, including drugs and cell phones, allowing the facility security staff to maintain a nonviolent environment. Regardless of the type of contraband, a dedicated detection dog is an effective deterrent for illegal activity in prisons and correctional facilities.
Additional Capabilities
We are also proud to offer our K-9 utilization and integration training and management program. Each program is custom tailored and designed specifically for security organizations and agencies that would like to incorporate a K-9 detection component into their existing structure. Based on our tried and true methods for operational expertise, we provide the guidance necessary to effectively incorporate K-9 detection and maximize security potential. Beyond the initial integration process, AMK9 will draw on our successful background in program management to help you build and sustain your security program.
---