Canine Security Evolved™
---
Hire a K9 Team
AMK9 contract K9 teams provide effective deterrence for threatening or unlawful activities and substances at large-scale venues. Hiring K9 teams for high-profile and heavy pedestrian-flow events, schools, prisons, shopping malls and more is the most comprehensive K9 security option available. 
Explosives K9 Detection Teams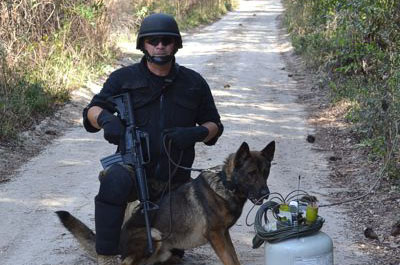 AMK9 Explosive Detector Dog (EDD) teams provide a strong visible and psychological deterrent against criminal and terrorist threats. EDD teams are the most effective countermeasure available for explosives detection. The EDD teams, each comprised of a dog and handler, conduct searches for a variety of explosive materials near building exteriors, secluded areas, security checkpoints, vehicles, packages, and pedestrians in and around assigned facilities. Explosive Detector Dogs are also known as bomb dogs or bomb sniffing dogs.
Narcotic K9 Detection Teams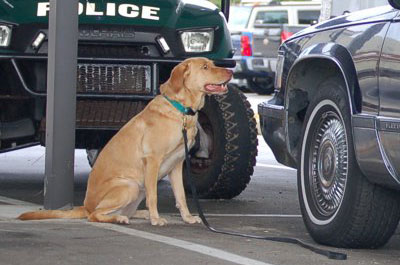 AMK9 is the industry leader in providing narcotic detection dog teams, also known as narcotic dogs or narcotic sniffing dogs. AMK9 is licensed by the Drug Enforcement Agency (DEA) to maintain actual narcotics for use in conducting realistic on-site training. This authorization facilitates our continuous ability to conduct proficiency and reinforcement training under actual operational conditions at any client duty location, any time of the day. This ability affords our clients the utmost level of K9 team proficiency.
Special Purpose K9 Detection Teams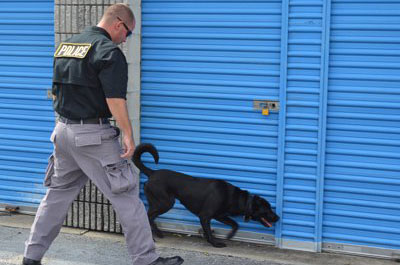 A Special Purpose Dog Team is a working dog and handler that have been trained to detect specific items beyond explosives or narcotics. Other categories commonly trained for are:
K9 Cargo Screening Solutions
The monumental task of screening cargo prior to transport has created new technology with millions of dollars invested into developing advances in sensor technology.
Our Selection Process
Discover our in-depth system that ensures our canines are of the highest quality imaginable.